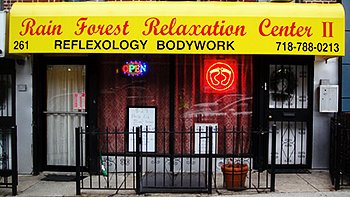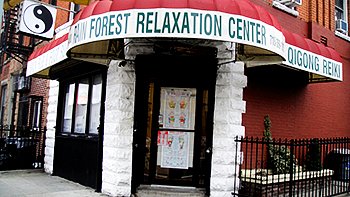 Appointments
We take both walk-in clients and appointments. Please call
(718) 369-1288 or (718) 788-0213 to book an appointment. Appointments are optional, but definitely preferred. It ensures we have someone available to work on you when you come in. Appointments are recommended for couples, because often times there aren't enough of us to work on walk-in couples.
Most clients book appointments the day they plan to come in. Booking an appointment the day before increases the likelihood of getting your desired time slot. Please look at the employee schedule below to see who is available at what time. If you have no preference, we will find the one best suited for your needs.
Please show up on time. If you are late and there is an appointment booked after you, we might not be able to work on you for the full amount of time that you want. If you want to cancel your appointment, please let us know immediately so we can open the time slot for others to book. There is no cancellation fee.
Contact
We have two locations
Rainforest Relaxation Center 2
261 13th Street (Between 4th and 5th Ave)
Brooklyn, NY 11215
(718) 788-0213
Take the to 4th Avenue 9th Street
B63 to 5th Avenue 12th Street
B61 to 9th Street 4th Avenue
Park Slope is a bike friendly neighborhood, with bike lanes along 5th Avenue. You may place your bike in the store.
Rainforest Relaxation Center 1
485 4th Avenue (Corner of 12th Street)
Brooklyn, NY 11215
(718) 369-1288